by Cindy K. Andrews, Illinois Institute for Continuing Legal Education
2006 Edition
2011 Edition and Supplemental
2014 Edition
Chapter 5:
Using Demonstrative Evidence Effectively: Using More than Words Alone
by Airan Wright (From Concept to Completion) and
John Eamigh and Patricia J. McEvoy (Zagnoli McEvoy Foley)
Excerpt:
… Nothing is more telling of the issues being argued than a good timeline that puts it all into perspective.
Here are examples of telling different parts of a story. One shows the employee history of A and illustrates when each employee was hired away from B. The second shows revenue growth. The third shows trade secret theft from Company A's facilities.



The solution to clarifying the visual was to look for the overall theme and emphasize it.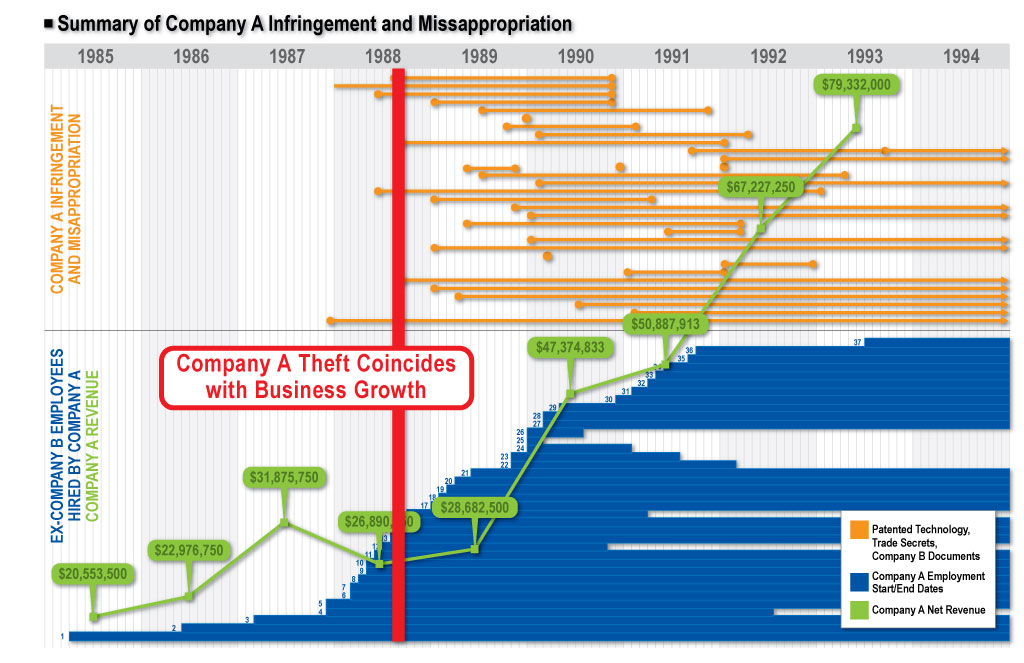 …