Creating a Secular Humanist Brand
Humanism is, quite simply, an outlook that believes in the inherent goodness of human beings without placing importance on any external influences. When I was tasked with creating a new brand for the organization Foundation Beyond Belief, it was this world view I drew from: that we live on a ball of rock and water and trees, together, helping each other to the best of our combined abilities.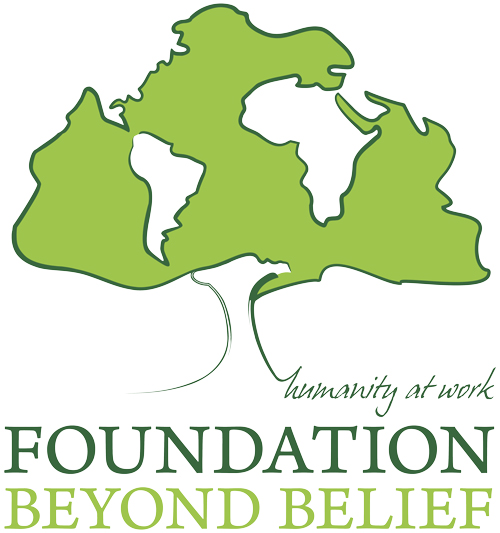 Logo Design
To create any brand, it's best to start at the beginning. Logos represent a fun challenge in that regard. They should be complex enough to tell the story of what a brand is trying to represent to its audience, yet simple enough that you need only glance at it to recognize it. They are the elevator pitch of design challenges.
The process for creating FBB's logo was very organic. I was given ample time to consider ideas with sketches, playing with fractals, and tossing ideas on the page to see what fit before landing on two core themes: a) a holistic world view of unity and b) a strong foundation upon which a community can build and grow from. From there I played with word/image associations, eventually landing on trees and the earth. And, after several revisions, landed upon a suitable marriage of the two.

Building a Style
The journey from logo to fully realized branding includes many considerations, not the least of which is a look at where the brand will primarily exist. FBB was created first and foremost to build a way for secular humanists to have a way to easily tithe,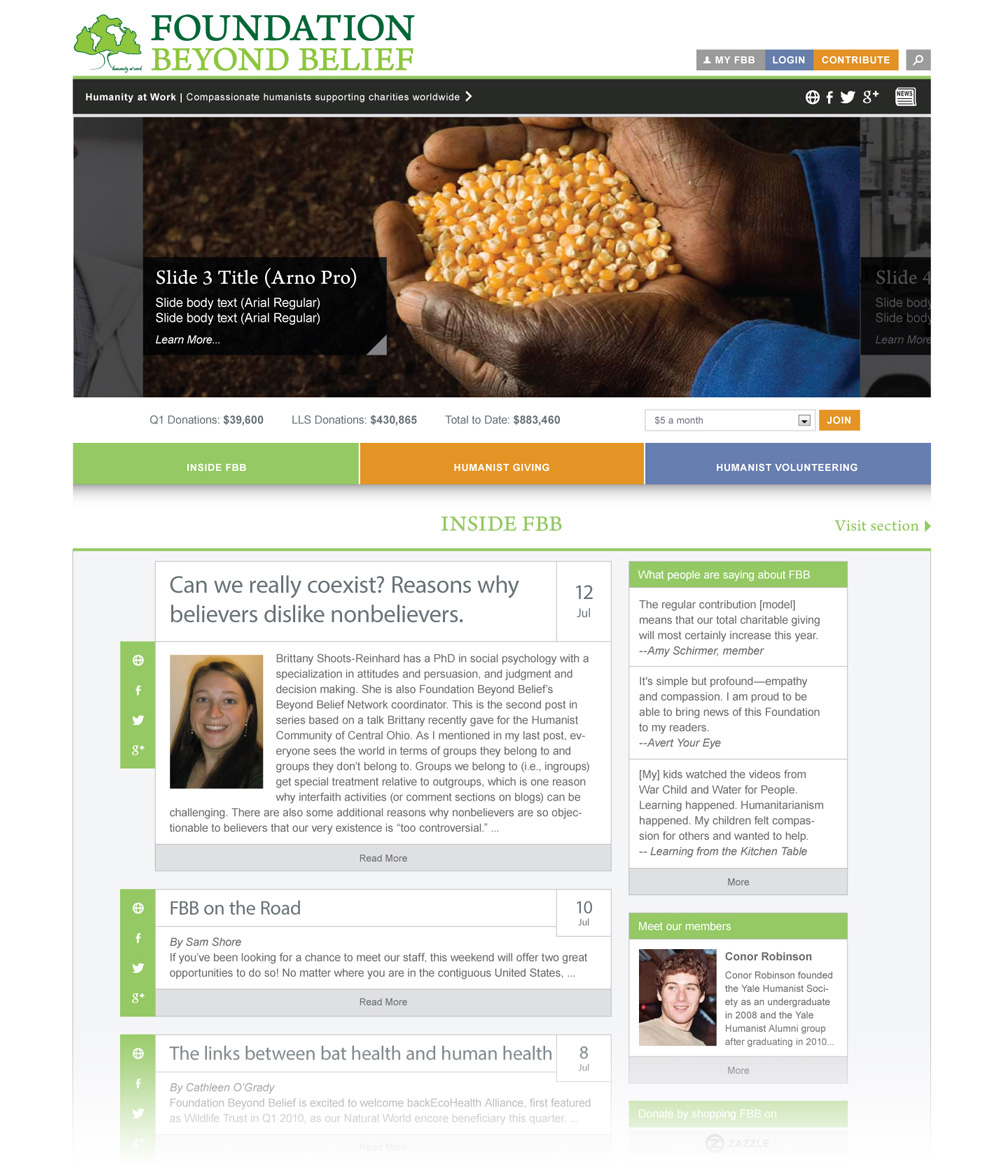 creating an online location for that community to set up monthly donations to non-proselytizing charitable organizations. (See my other FBB Case Study on this topic.) This meant that, for the first iteration of the project, designs would mostly be for online delivery. Starting with a website and social media, I crafted the look and feel for UX, basing it thematically on the core ideas from the logo: unity and foundation.
The natural extension from there saw designs for print (business cards, annual reports, conferencing materials) and digital (cont. UX design, social media). And, after twelve years of operation, FBB continues to thrive, a testament to the core values upon which its design was based.
Expanding the Brand
A major benefit of a well-defined style is that it can serve as a parent for other services and initiatives that the brand wishes to take on. As an organization that, at its heart, is built on a strong desire to donate time as well as money, services that extend community's desire to help make sense to pursue. FBB chose to do this through services like the Beyond Belief Network which empowered local groups to get together by holding events like neighborhood cleanup days or lunch-packing for people without homes.

---
Click below to filter other FBB projects (posts) by type of work:
---