Happy Bandcamp Friday!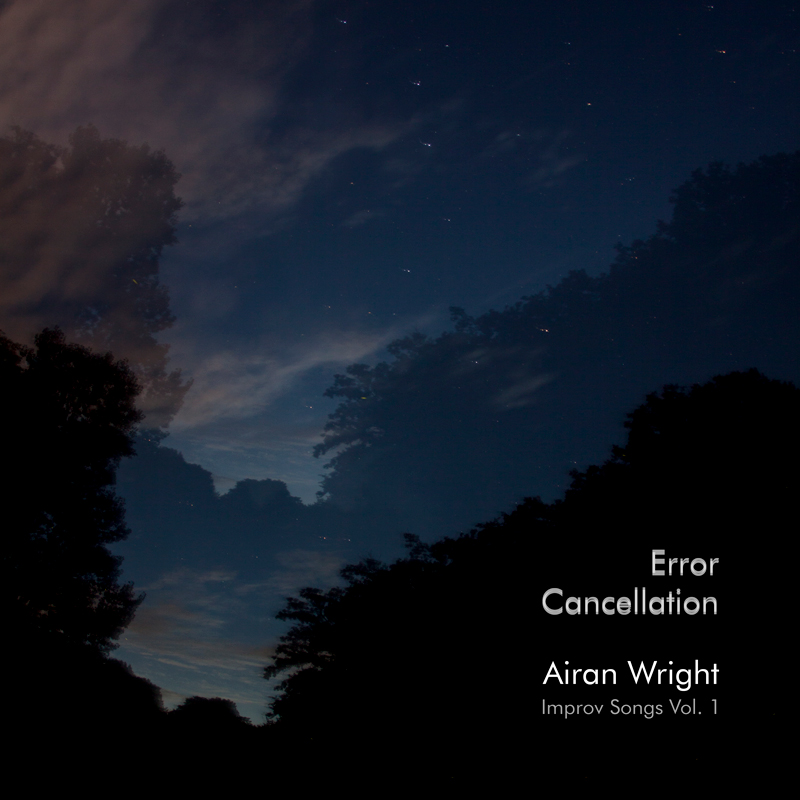 My solo album, Error Cancellation, is available for purchase! Please head on over to my Bandcamp page to check it out!
And, in addition to the album, I wrote a treatise of sorts on what the whole project means to me. If you have the time and desire, it's here for your reading pleasure. A copy of it also comes with the album when you purchase it.
A huge thank you to my family for the love and support and patience with which you showed me during the recording of this project. To Kelly Wright and Sharon Lanza for their help on the supplemental essay attached to this album. And to that wizard of sound, Nick Broste, for not only his mastering skills but also his input and guidance on what to do when producing your first solo album. Thank you.